BigPay your Online and Offline Payment Solution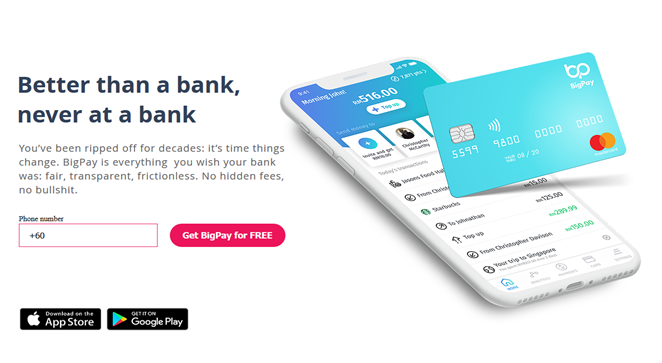 There are a few e-Wallet apps existed in Malaysia. For examples, Boost, GrabPay, BigPay and Touch'n GO e-Wallet. Each company have tried their best to promote their e-Wallet by offering discounts, coupons and referral benefits to Malaysian consumers.
However, we decided to review on BigPay e-Wallet. In our opinion, this is the perfect replacement for previous
MOL Paypal card
which discontinued a few years ago. Before we proceed further, let us give a brief introduction about BigPay.
HISTORY
Tan Sri Tony Fernandes, chief executive officer of AirAsia Bhd Group, announced the BigPay on Twitter. He highlighted that it was part of AirAsia's Digital Strategy. Tony Fernandes convinced that it could be a successful product in the future by stressing that one-day BigPay will be worth more than AirAsia. BigPay offers foreign exchange remittances, linked to Mastercard and can be topped up from debit, credit cards and Online Banking.
What are the main attractions for BigPay compared to other e-Wallet apps? Let's discuss in details below:
BENEFITS
1. BigPay provides e-Wallet and also a physical card
Unlike other e-wallets, Big Pay provides a MasterCard (prepaid card) after you have successfully signed up to BigPay. Thus, if merchants don't accept BigPay e-Wallet payment, you will be able to purchase items using your BigPay card, provided that it supports MasterCard transaction.
2. No processing fees for AirAsia Flight Ticket
If you choose BigPay as a method of payment for your AirAsia online booking, it will waive any processing fees. Hence, you can save your money!
3. Transaction made in BigPay will contribute to Big Points
You will be rewarded Big Points when you top up or make a purchase using BigPay. First, you may need to link your Big Loyalty Member account with BigPay to enjoy this benefit. However, you will not be awarded Big Points when payments involve government services, transportation, utilities and also fast food.
4. BigPay will waive common charged by financial institutions
If you make an overseas purchase using BigPay, it will not charge you the additional fees. For example, common charge by your credit card issuer. On top of that, it will offer you the best currency exchange rate! You also can withdraw money in your e-Wallet on ATMs accepted MasterCard. However, you will be charged RM6 for domestic withdrawal and RM10 for international withdrawal.
Now, we have a basic understanding of BigPay benefits. Let's move on how to sign up for Big Pay.
REGISTRATION PROCESS
1. You need to download from the App Store or Google Play Store to get started.
-
http://bigpay.link/referrals
- Enter code:
SLF6HV9PHL
to receive free RM10 credit
2. After installing it, Click Sign Up, fill in your necessary personal details and enter the code above to get free RM10 in your BigPay e-Wallet.
3. You need to verify your identity by providing photos of your IC/Passport and a selfie.
4. Once BigPay has verified your identity you are required to add RM20 into your account.
5. You will receive BigPay physical card within 5 – 7 working days. You also can monitor the status in the app. You will receive a letter with BigPay card attached to it.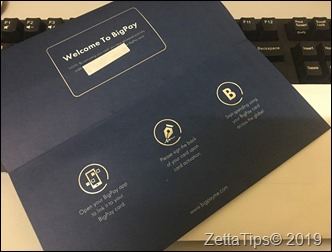 APPLICATION WALKTHROUGH
1. Landing Page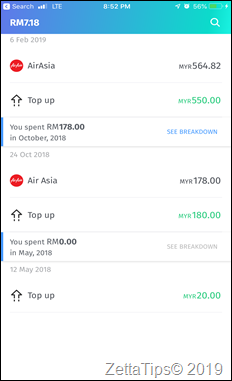 It will show a summary of transactions and the current amount of BigPay e-Wallet.
2. Analytic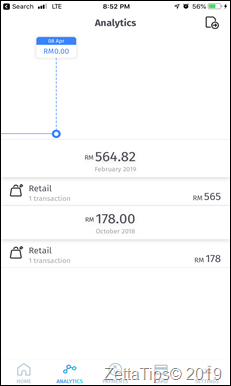 Analytic will display the transaction details.
3. Card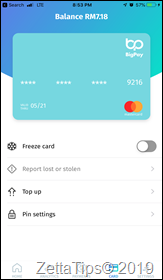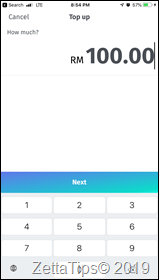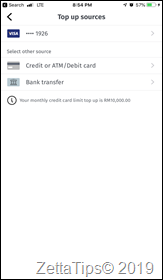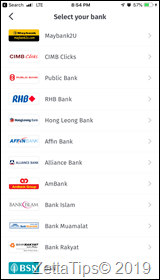 In case you misplace or lose the card, you can enable the freeze card toggle. Next, you may need to report lost or stolen to avoid unauthorised use of your BigPay card. You can Top Up it by entering the amount and select your payment method. You also can set the PIN for ATM withdrawals and purchases.
In conclusion, you can also use other e-Wallets as well. In our opinion, BigPay stands out compared to others because they are giving free Physical Card. Thus, you don't need to rely on your mobile phone when you want to make a purchase. To find out more about BigPay, you can visit
BigPay FAQ
.